Create stunning videos with your audio content in moments!
Transform your podcasts, music, and narration into captivating videos with SoundMadeSeen - Your shortcut to amazing visuals!
Analyse your audio
Easily transcribe and analyse your audio content. Get suggestions on the best quotes to make videos from, or to share as social media posts.
Start Analysing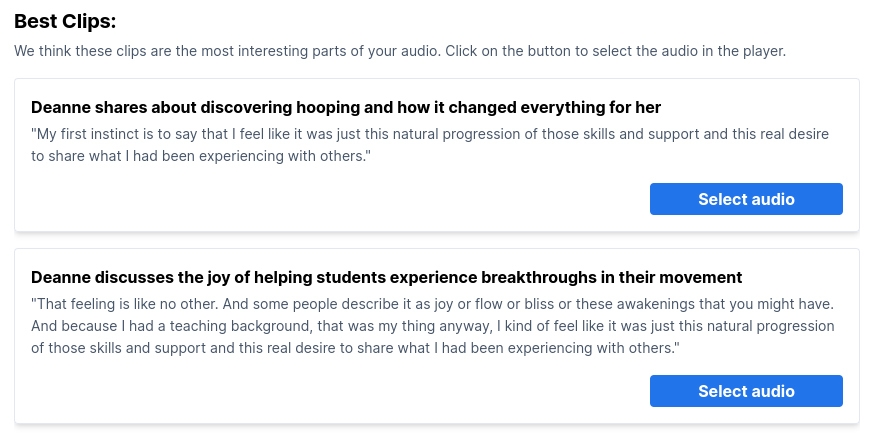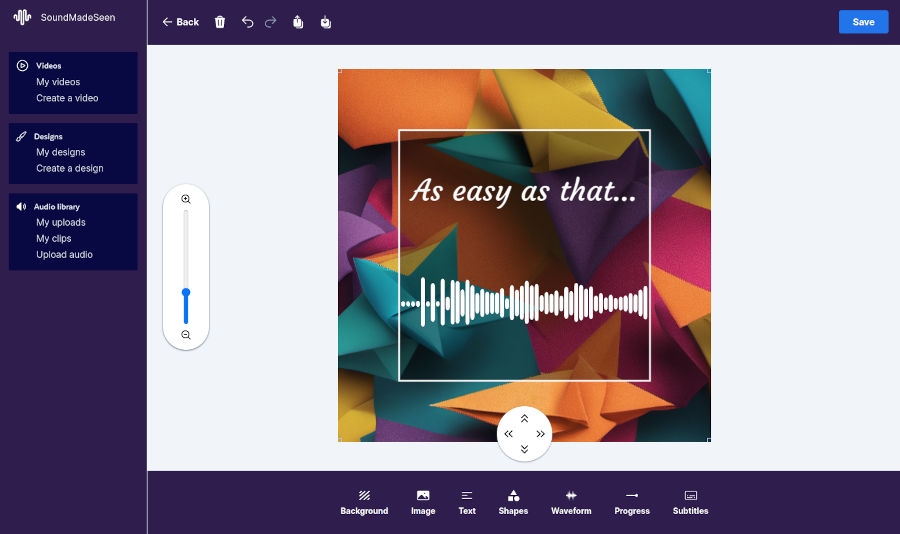 Create your own designs
Make designs from scratch, or choose from a range of templates. Add text, images, shapes, progress bars and subtitles using our custom editor.
Start Creating
Generate beautiful images with AI
Unleash your creativity by using our built in AI image generator. Use one of our randomly selected prompts if you're looking for inspiration!
Sign me up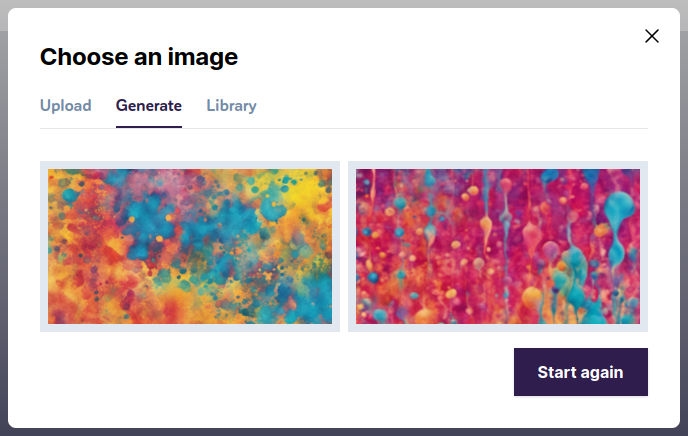 Effortless Audio-to-Video Conversion
SoundMadeSeen makes it a breeze to convert your podcast episodes, music tracks, or narrations into visually captivating videos and turns your audio content into engaging visual experiences without any technical hassle.
Intelligent Audio Analysis
Our AI tools automatically identifies and extracts the timecoded snippets that best reflect the themes and topics of your audio recordings. Save valuable time and let the AI do the heavy lifting for you.
Text to speech
Use our text to speech feature to add a voiceover to your video. Choose from a range of voices and accents to suit your content. Instant narration at your fingertips!
Simple Video Editor
Bring your audio to life with captivating visuals using our easy-to-use video editor. Add images, text overlays, progress bars, and stunning visualizers to elevate your content. No prior video editing experience required!
Timecoded Segment Selection
Easily select and highlight specific timecoded segments from your audio recording with a single click. Use these segments as the foundation for your video creation, ensuring you showcase the most impactful moments that resonate with your audience.
Full Transcription Capabilities
Obtain accurate and time-stamped transcriptions of your audio content, allowing you to review, edit, and refine your material with ease. Enrich your videos with on-screen text or subtitles for greater accessibility and engagement.
Styles that fit your brand
Create an account to begin turning your audio content into amazing videos in moments.
Sign up for free!