How to use AI generated art in your SoundMadeSeen videos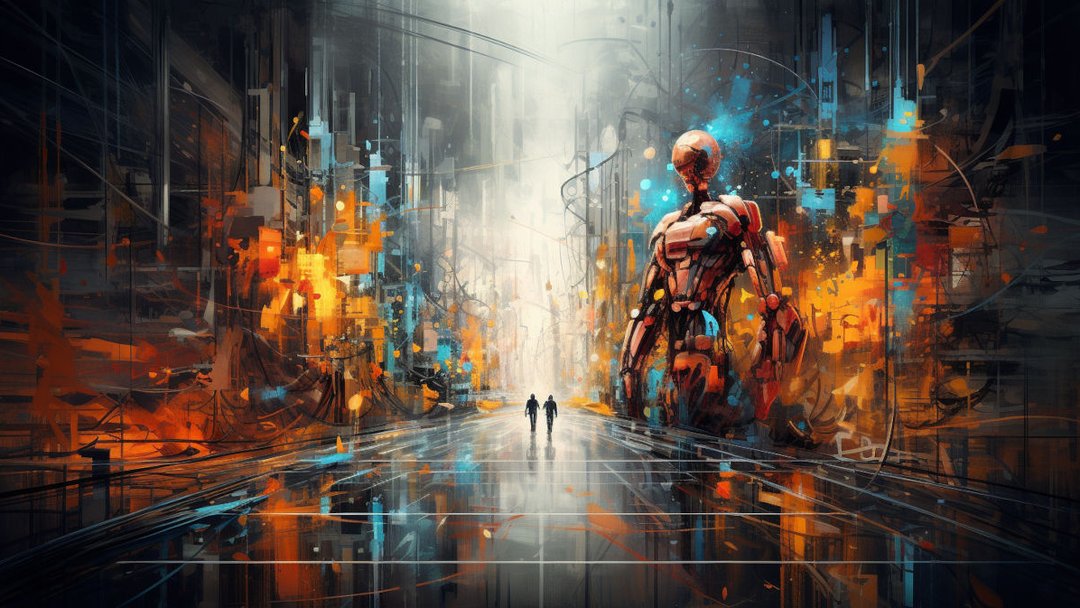 Published
9/20/2023

by

Rane

AI generated art is the latest craze, and unlocks so much creative potential.

In our opinion, AI-generated art is a game-changer for creativity. It learns from existing art and helps artists come up with new and unique pieces. This means you can explore new ideas and styles you might not have thought of yourself. AI makes art more accessible to everyone, not just experts, and it pushes the boundaries of what art can be. It's like having a creative partner that suggests fresh and exciting possibilities, making art even more interesting and surprising.

With SoundMadeSeen it's really easy to add AI generated images to your SoundMadeSeen generated videos from within our design editor.

We even made a short tutorial showing how easy it is to use AI generated videos in your SoundMadeSeen videos!
1. Create a New Design
After you have created an account and signed in, you'll want to create a new design.
2. Use the Image tool
Click the Image tool at the bottom of the page to bring up the Image dialog. Select the Generate tab.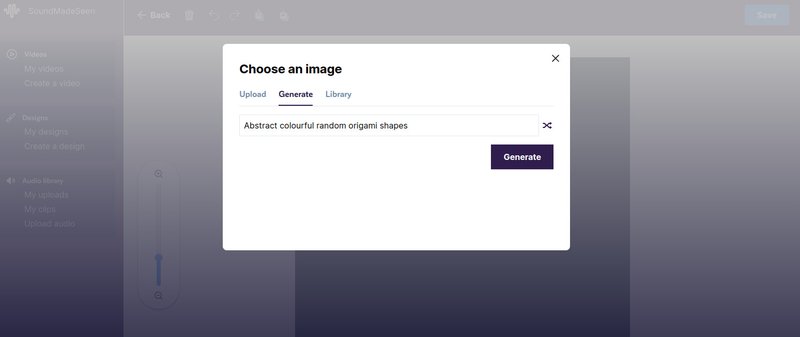 You'll see that there is an input where you can enter a prompt, or click the shuffle icon at the right to show randomly selected prompts. Once you are happy with the prompt, click on the Generate button. You'll then be presented with two options. You can then select one of the options presented, or click Start again to try a different prompt.
We find that more abstract backgrounds work the best, but use your imagination!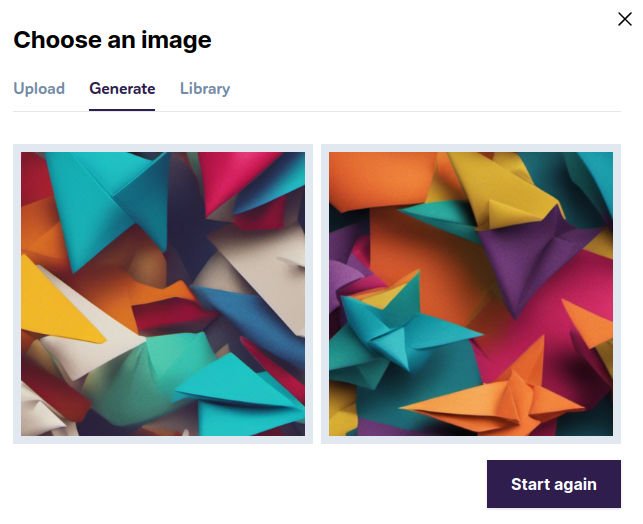 If you have clicked on one of the options, it will be upscaled and then will show as a background in your editor canvas. You can then add other elements to your hearts content!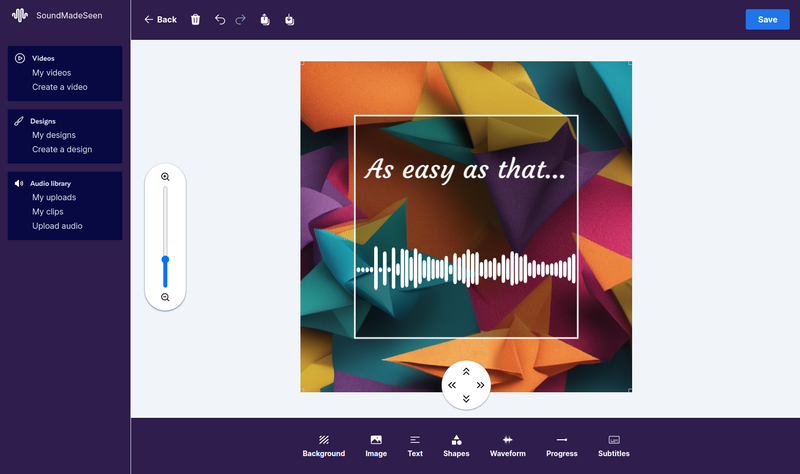 How are images generated?
We currently use Stable Diffusion to generate images within the editor. On the free plan, we use the Stable Diffusion v2.1 engine, and on paid plans we use the more recent Stable Diffusion XL v1.0 engine.
Conclusion
To sum it up, using AI-generated art in your SoundMadeSeen videos can truly boost your creative game. It adds a unique visual flair, improves storytelling, and streamlines production. In a fast-paced digital world, this technology isn't just an option—it's a smart strategy to stay ahead. So, go ahead and embrace AI's creative prowess, and watch your SoundMadeSeen videos shine, leaving a lasting impression on your audience.
Start creating now!
Create an account to begin turning your audio content into amazing videos in moments.
Sign up for free!